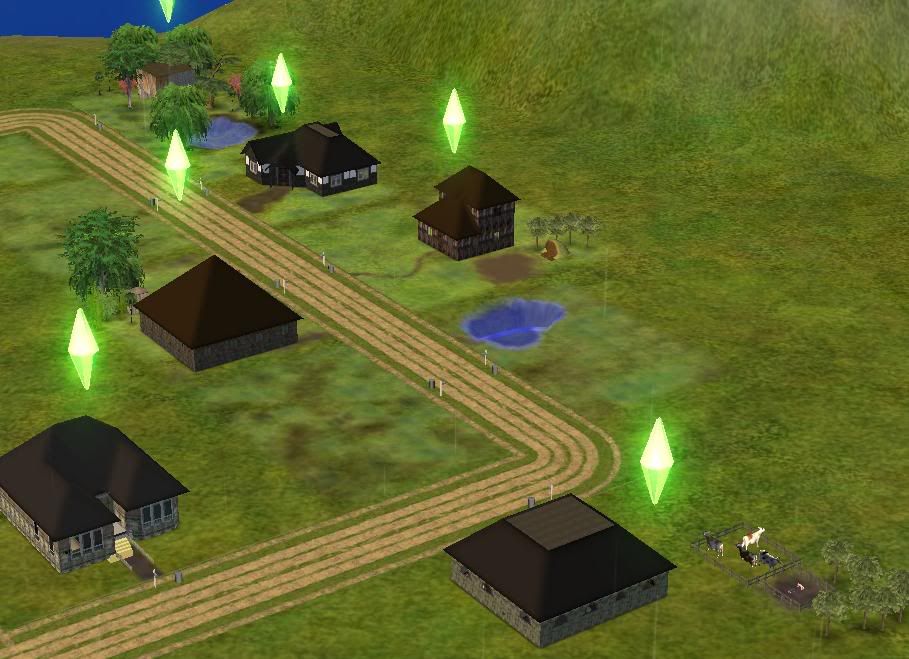 From left to right:
Mathis (Father of the women), Julien, Esme (Julien's mother), Fabienne, and Ariane.
After her husband perished on the ship that would take the settlers to a new colony, Esme took her young son, Julien, to live with her elderly father and spinster sisters. Will her more outgoing siblings be able to settle down with husbands of their own, or will the raging hormones drive Mathis to his grave?
Shea and Taliesin Geraghty.
When the adventurous young Shea saw the opportunity for prosperity in the new colony, she convinced her bookwormish older brother, Taliesin, to leave behind their native lands in favor of a new life. Will the two be able to combine her drive and his wits to make a wonderful new life for themselves, or will they be unable to make it in the new world and regret leaving their childhood home behind?
Eithne, Rhiannon, and Bragnae.
Rhiannon and Eithne, raised by their grandparents since birth, have promising futures as some of the few upper-class citizens in the new world. Has age dulled Bragnae's once controlling and manipulative ways, or will the old woman fail to live up to the image of the loving grandmother in the aftermath of her husband's death?
Dmitri, Dominic and Roman.
After the mysterious death of his wife, the wild and fun-loving Roman took his twin sons to make a new life among the other colonials. The boys were spared the rumors that their father left behind, but if the whispered accusations were true, will they be spared his secret nature?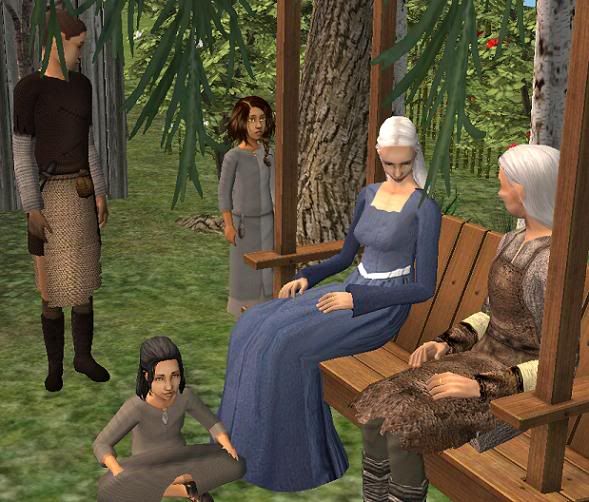 Danilo, Nada, Mila, Branislava and Radomir.
Branislava and Radomir waited to have kids to give them a good life. Will the overbearing yet loving couple be able to raise all three into adulthood, or will Danilo, their first-born, have to raise hard-headed middle child Nada and the precious youngest, Mila, when they pass?
Yexenia (Jess-en-ya), Analeigh
Yexenia (Jess-en-ya) stowed away with her younger sister, Analeigh, to flee an abusive father before being welcomed with open arms by her fellow colonials. Will she become empowered by her attempt to save her sister and herself, or will she find that no person is as safe as they seem?